GET 20% OFF OUR NEWEST MODELS!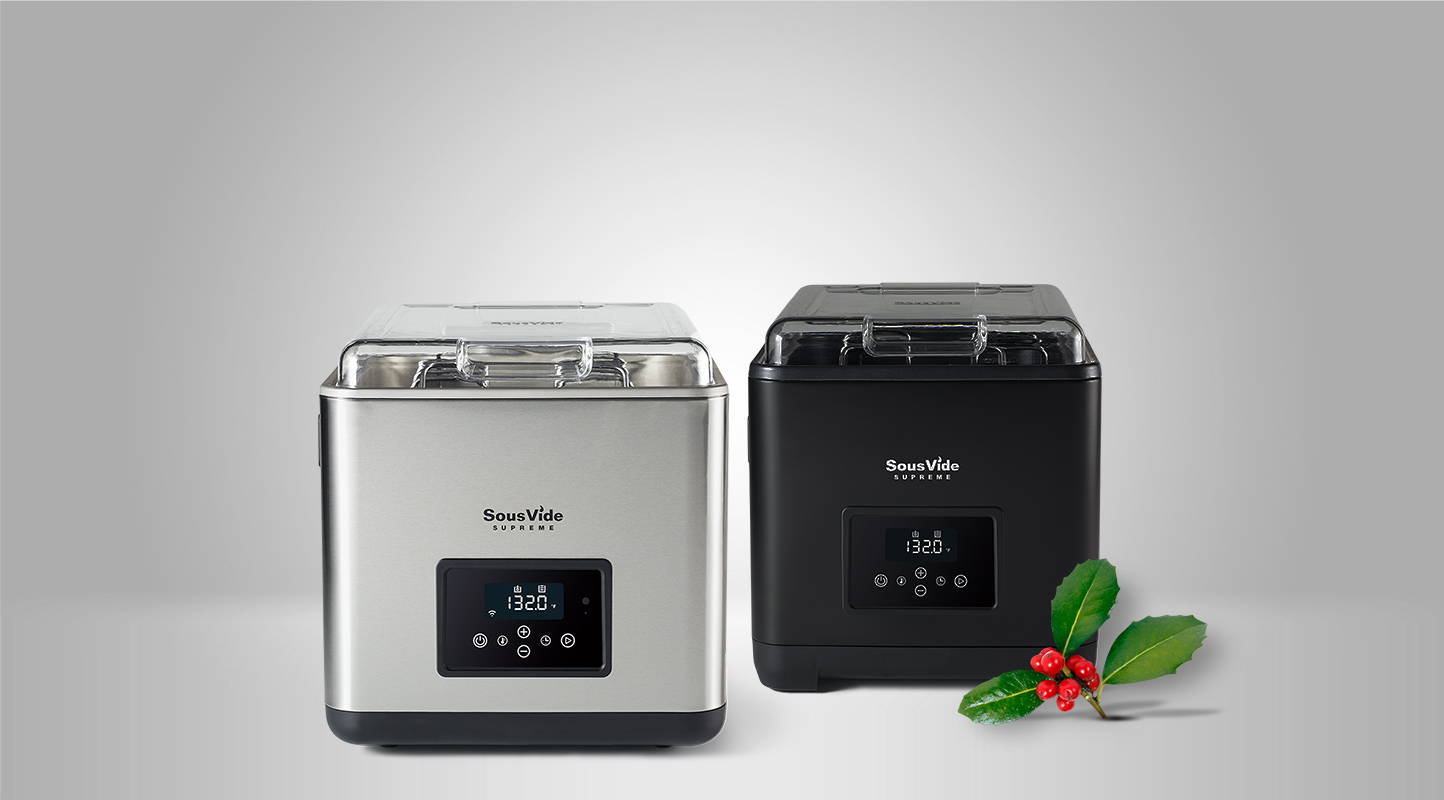 THE ORIGINAL HOME SOUS VIDE. NOW EVEN BETTER.
Discover Gourmet Cooking at the Touch of a Button with the SousVide Supreme Touch Water Ovens.
The upgraded all-in-one SousVide Supreme Touch water ovens allow you to cook your food to perfection with tenderness and flavor every time. Our patented, whisper-quiet, no-turbulence thermal system guarantees consistent cooking and distributes 360 degree radiant heat wall-to-wall, top-to-bottom, ensuring accurate temperature hour after hour.
The award-winning design features double-wall insulation making this unit more energy efficient than any circulator models on the market today. Set your temperature, seal your food, sous vide, and savor. Save water by leaving your unit filled on your counter. It will look great and be ready to use anytime. Now that's hassle-free!
How to Use the SousVide Supreme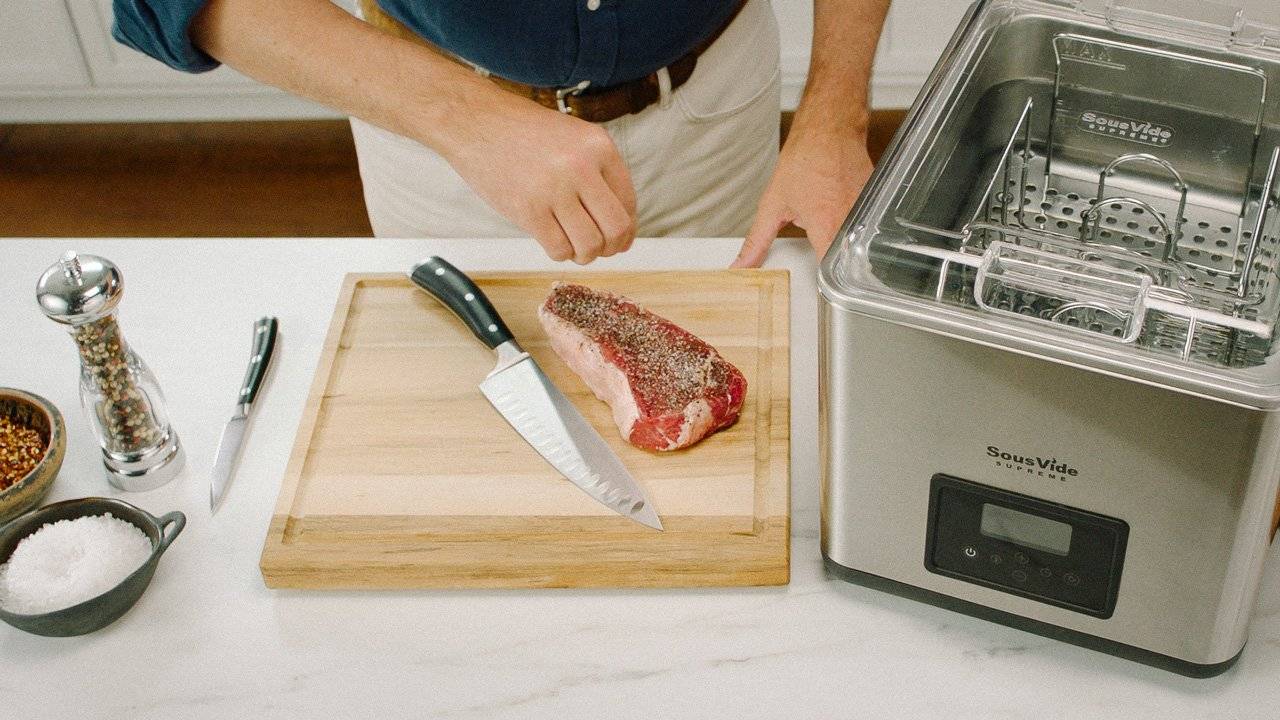 Prepare and season food with your favorite herbs and spices and set the temperature on the SousVide Supreme according to our time and temperature chart.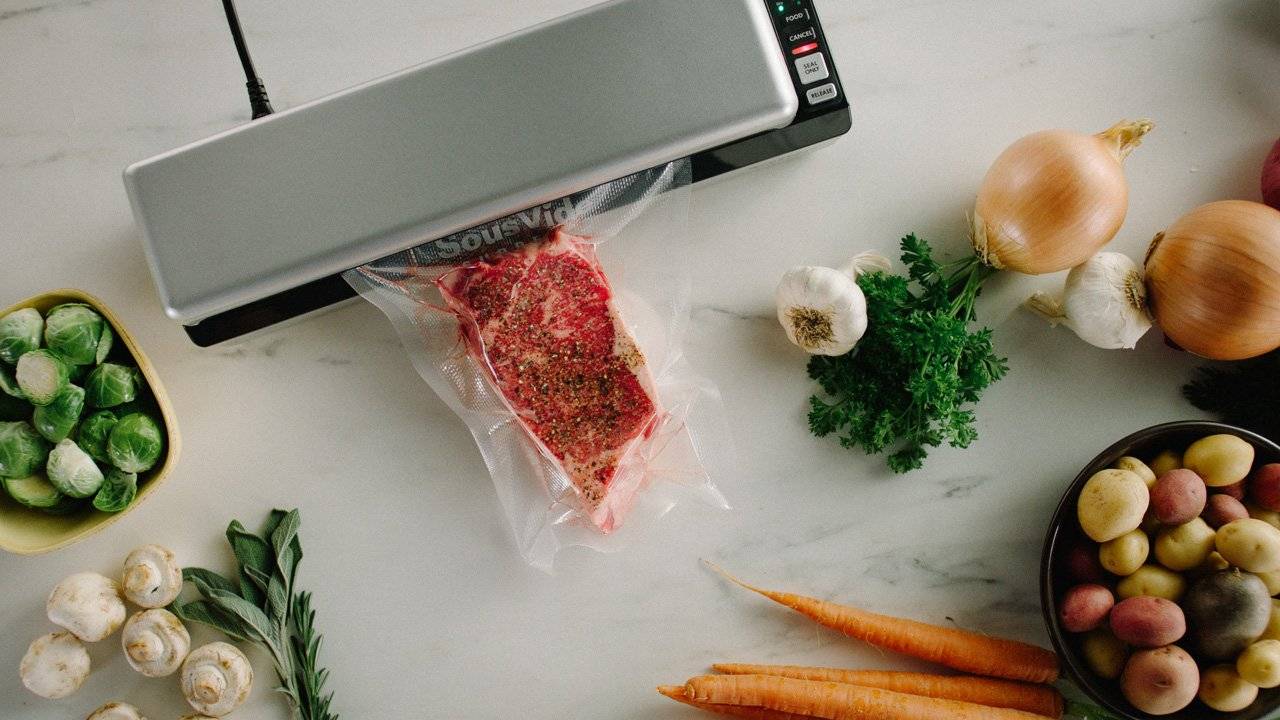 Then vacuum seal foods in a food grade cooking pouch free of BPA, phthalates, and lead with a chamber or handheld vacuum sealer, or use our SousVide Supreme zip pouches with an air-displacement technique.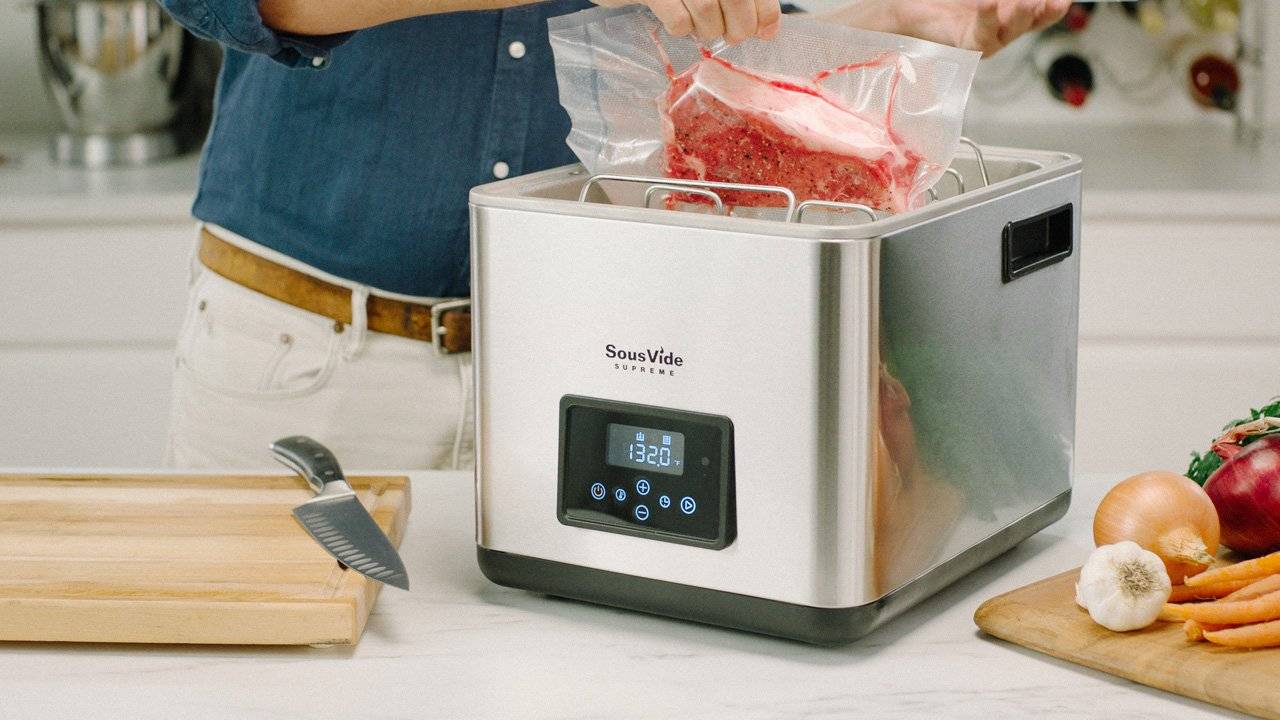 Drop the sealed food into the water oven to cook. The water oven does most of the work itself. Just set and walk away!

5 REASONS TO COOK SOUS VIDE
Cooking in a BPA-free, air-tight pouch retains all of the flavors of the food, which elevates the taste of any ingredient.
2. SIMPLE, FOOL-PROOF RESULTS
SousVide Supreme keeps the temperature precise, so you never have to worry about over or undercooking food.
3. HEALTHIER, MORE NUTRITIOUS FOOD
Sous vide retains the nutrients in the food rather than cooking them off by conventional methods like baking, searing, or steaming
Not only great for food prep, but making chef-quality meals at home means savings on restaurants.
The SousVide Supreme is energy efficient and doesn't waste water like immersion circulators or 'stick' devices.
Select Your Model & Sleigh Dinner Next Year